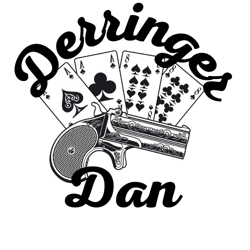 Unveiling Bond Arms Honey B: .22 cal Option
Explore the Bond Arms Honey B - a new addition to the Stinger Rough series, offering a fusion of innovative design, craftsmanship, and value.
DERRINGERS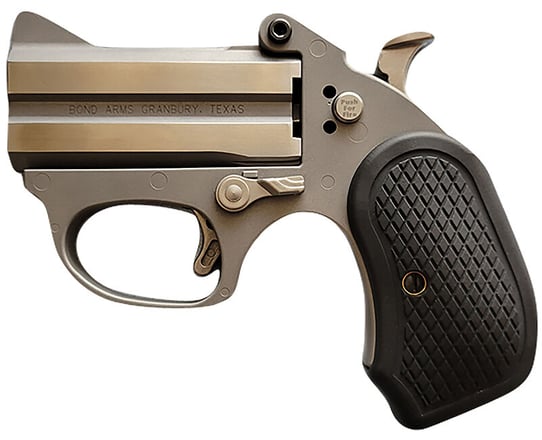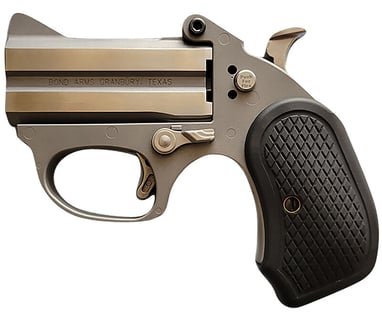 Bond Arms has recently enriched its Stinger Rough series with a newcomer, the Honey B model. This model comes with several upgrades, most notably in its grip design.
A Detailed Inspection of Bond Arms Honey B: Understanding its Unique Features
Bond Arms has firmly established itself as the premier manufacturer of newly minted Derringer-style handguns. Therefore, the unveiling of the Honey B model represents an exciting addition to the pocket pistol space. For those intrigued by small, compact 2-shot handguns, the Bond Arms Honey B, part of the Stinger Rough series, is a welcome addition.
One of the key features that set the Honey B apart from its siblings is the integration of Bond Arms' B6 grips. These grips, meticulously crafted from high-quality B6 resin, not only bring an aesthetic appeal with their checkered patterns but also incorporate a significant palm swell. The thoughtful design of these extended grips results in delivering a superior shooting experience with enhanced comfort and control. This is particularly critical when the Honey B models are loaded with powerful defense calibers, ensuring that even in high-pressure situations, the shooter maintains control.
The Honey B provides an array of chambering options, including 9mm, .380 ACP, .38 Special, and .22 LR. This variety means the Honey B can cater to a diverse range of shooter preferences and intended uses, from self-defense to target practice.
Replicating the iconic characteristics of Bond Arms' models, the Honey B also features a 2-shot capacity, a single-action trigger pulling at 7 pounds, and fixed iron sights meticulously set for 10 yards. With its compact design sporting 3-inch barrels, the Honey B's portability is further emphasized by its overall length of 5.5 inches and a reasonable weight of 17.5 ounces.
Included in the design is a trigger guard, an essential safety feature that prevents accidental discharges while also adding to the overall aesthetic and ergonomics of the model. With a suggested retail price of $320, the Honey B model offers an impressive blend of functionality, quality, and affordability.
Cementing Legacy: Bond Arms Honey B Reinforces Dominance in Derringer-Style Handguns
Notable Features of the Honey B model:
B6 resin used in crafting the grip for enhanced durability and comfort

Expanded grip size for better control

Fixed iron sights for reliable targeting

2-shot capacity perfect for quick self-defense scenarios

Single-action mechanism for reliability and simplicity

Inclusion of a trigger guard for enhanced safety

Honey B Specs:

.22LR, .380, 9mm, and 38 special calibers

3 in. barrel length

5.5 in. length

17.5 oz

7 lb trigger pull weight