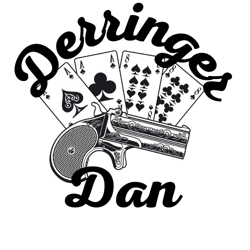 American Derringer Pistols
Discover the excellence of American Derringer firearms - impeccable craftsmanship, superior performance, and advanced safety features.
DERRINGERS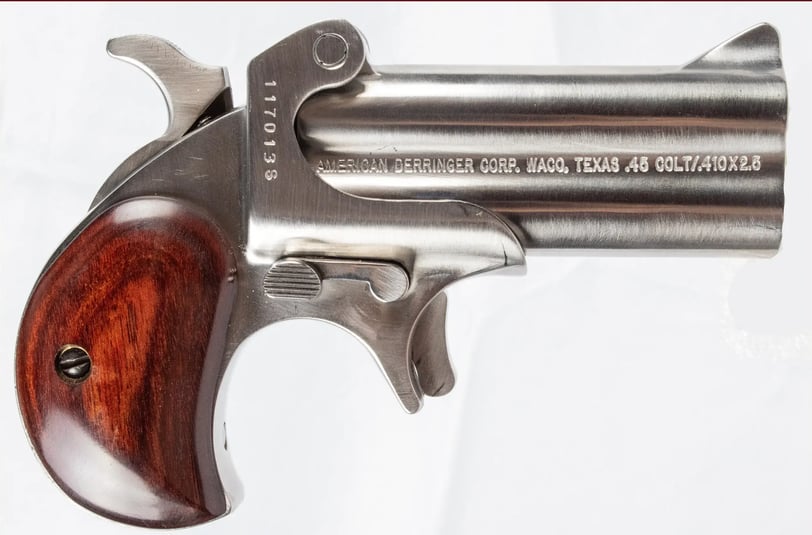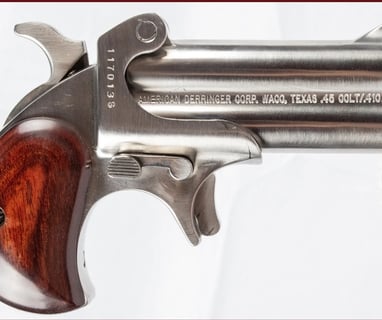 For years, firearm enthusiasts have chosen American Derringer for their exceptional quality and attention to detail. With a solid reputation as one of the finest derringer manufacturers in the industry, American Derringer has consistently delivered firearms that embody precision and reliability.
Meticulous Craftsmanship for Unparalleled Excellence
What sets American Derringer apart is their unwavering commitment to craftsmanship. Each firearm undergoes meticulous construction, ensuring that every component seamlessly integrates for flawless performance. This dedication to detail results in firearms that are not only reliable but also exceptionally accurate.
The Classic American Derringer Model 1
The American Derringer Model 1 stands as the flagship product, captivating concealed carry enthusiasts since its introduction in 1980. As a two-shot derringer, it offers versatility with various caliber options, including .22 LR, .22 Magnum, .25 ACP, .32 ACP, .38 Special, .357 Magnum, and .45 Colt.
Designed with Concealed Carry in Mind:
The compact size of the American Derringer Model 1 makes it an ideal choice for concealed carry. Its small stature allows for convenient storage in purses or pockets, ensuring quick and effortless access when needed. With such portability, you can confidently carry your Model 1 with ease.
Uncompromising Quality in Construction:
The American Derringer Model 1 boasts exceptional construction using high-quality stainless steel. This material not only enhances durability but also provides excellent corrosion resistance. Additionally, the stainless steel barrel contributes to the firearm's accuracy and consistency, ensuring reliable performance.
Safety Features for Peace of Mind:
The Model 1 is equipped with several safety features, including a crossbolt safety positioned behind the trigger guard. This safety mechanism can be effortlessly engaged, providing an additional layer of protection for the user. Moreover, the rebounding hammer and retracting firing pin help minimize the risk of accidental discharges.
Discover the DA38: Classic Design and Performance:
Among the array of American Derringer models, the DA38 stands out as a double-action derringer chambered in .38 Special. Its elegant nickel-plated finish and exquisite rosewood grips exude timeless charm. Like the Model 1, the DA38 is crafted with premium stainless steel, guaranteeing longevity and resilience.
Advanced Safety and Impressive Performance:
With its crossbolt safety and rebounding hammer, the DA38 prioritizes safety, reducing the chance of unintended firing. Despite its small size, this firearm delivers remarkable accuracy, thanks to its double-action trigger with a smooth and consistent pull. The DA38's compact design makes it an exceptional choice for concealed carry, appealing to firearm enthusiasts seeking both style and substance.
Specialty Firearms for Unique Demands:
American Derringer offers more than just classic derringers. Their range includes specialty firearms like the COP (Compact Off-Duty Police) Four-Barrel Derringer. The COP features a distinctive four-barrel design and fires .357 Magnum or .38 Special rounds.
Unparalleled Power and Precision:
Embraced by law enforcement and military professionals, the COP's innovative design and impressive firepower make it a sought-after choice. The four-barrel configuration ensures exceptional accuracy, making it ideal for close-quarters combat. When you need a firearm that combines power with precision, the COP Four-Barrel Derringer answers the call.
Choose American Derringer for Excellence:
American Derringer remains the epitome of high-quality derringers. Their unwavering commitment to craftsmanship, advanced safety features, and exceptional performance make them the top choice for discerning firearm enthusiasts. Whether you seek a classic derringer for concealed carry, a double-action model prioritizing safety, or a specialty firearm like the COP Four-Barrel Derringer, American Derringer has the perfect firearm to suit your needs. Embrace excellence and experience the pinnacle of American Derringer craftsmanship.